Gift Box for this Mid Autumn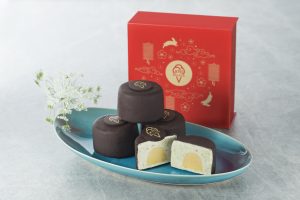 It's the perfect weather for some gelato… And gelato mooncake for Mid Autumn festival. We are selling gelato mooncake vouchers in all of our shops! With the brand new packaging and a combination of classic and seasonal flavours- Pistachio from Italy(1 piece), Classic Chocolate (2 pieces) and Blueberry (1 piece), each of them have mango sorbetto as the "moon", 4 pieces in a box.
All use natural ingredients with no additives. Freshly made in Hong Kong.
***Enjoy special price (30% off) $220 (Original: $315) before 4th Oct!