What makes XTC Gelato different?
At XTC Gelato we make uncompromisingly delicious gelato. Hong Kong is an inspirational place and where we get ideas to design our flavours which we have been doing since 2001. We are passionate about what we create using natural and fresh ingredients to preserve the traditional artisan gelato making process. We are known as a leader in the Hong Kong community for taking traditional local desserts and drinks and turning them into tasty gelato and sorbetto flavours as well of course in producing many traditional gelato favourites.
"Homegrown and proudly local"
 We don't compromise on ingredients and source the best from all over the world, using French Valrhona chocolate, Madagascan vanilla beans, quality Australian milk and mangos direct from farms in the Philippines.
We presently have three XTC Gelato retail shops, supply to some of Hong Kong's top chefs, supermarkets and clubs, and operate a customised events business.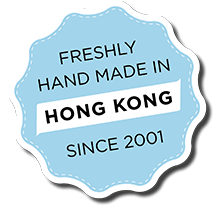 What's the difference between Ice Cream and Gelato?
FAT CONTENT
Our gelato contains an average of 5 to 10% whereas traditional ice cream contains an average of over 20%.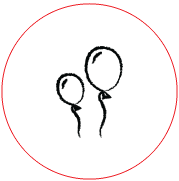 AIR
Gelato contains less air than ice cream, you can taste the intense flavour from the real ingredients!
MAIN INGREDIENT
Gelato uses more milk than cream, and is full of fresh ingredients, such as fruit, chocolate or nut.
Message from Georgie
Our customers are from near and far and we welcome you all to come and enjoy "The best gelato East of Italy" as one happy customer described us!
I believe that the majority of customers who try our natural, low fat, artisan made gelato will be returning and that is the reason why after all these years we are still churning and scooping for you. Tickle your taste buds and enjoy flavours that suit your family and friends.
We look forward to seeing Hong Kong's pastry chefs, party planners and people with passion for gelato!
Georgie Riley