Order XTC Gelato Mooncakes now to take advantage of our special Early Bird price of HKD 229 (30% off if ordered before 31 August 2018). We will send you a voucher and you can then pick up the Mooncakes in one of our XTC Gelato shops from 25th August to 25th September 2018.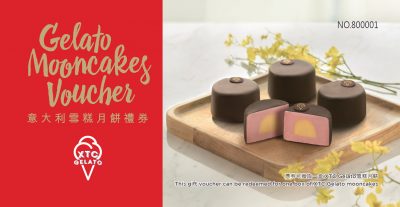 Terms and Conditions
1.  Allow 3 working days for your orders.
2. Address field provided for you to write the address you would like to receive the voucher.
3.  We will contact you once we receive your order.